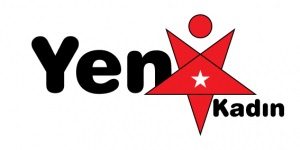 Hiding behind the excuse 15th July "coup attempt" Turkish state's unlawful attacks and sanctions continue against the opposition's struggle for basic human rights. Led by R.T. Erdogan and AKP, the fascist Turkish state has sacked over 100 thousand academics/public sector workers unlawfully without any evidence and their right to appeal has been cancelled with their so called legislative decrees which is valid during a state of emergency.
Due to these unlawful practices, which were like a nightmare on Turkey, the discharged public labourers were condemned to difficult conditions with their families; Dozens of people who were helpless, unable to accept this illegality and dishonesty, were dragged into suicide.
However, against this injustice and unlawfulness, protest and different methods of struggle in various cities of the country were not delayed. Nuriye Gulmen, academic and Semih Ozakca, teacher did not bow against their unlawful and injustice discharge. At first they have started a peaceful 120 day sit-in protest in front of the Human rights monument in Ankara and continued their protests despite dozens of arrests and torture. However, they have turned their sit-in protest to a hunger strike because state officials chose to ignore them. They have continued their hunger strike for 75 days with hope in their eyes and smile on their face in middle of Ankara, capital of Turkey.
Nuriye and Semih have been arrested!
Nuriye and Semih went to the police station every day for the judicial control, and twice a day they read out public statement on Yuksel Street. When the state realised that solidarity with Semih and Nuriye is increasing all around Erdogan and AKP scared of another Gezi and Tekel gave the order to arrest Nuriye and Semih. Thus, they were custody by dragging and beating, their relatives and lawyers trying to prevent the situation were also taken into custody.  After 3 days in custody, Nuriye and Semih have been arrested and put in prison with "suspicious of being member of an armed Terrorist organisation". Despite being put in prison, they have continued their hunger strike behind bars. İt is almost a hundred days now. State is determined in ignoring their demands. Semih's and Nuriye's health has deteriorated to dangerous levels. They are currently suffering from Extensive loss of weight, muscle weakness, deterioration in kidney function, abnormal heart rhythms and muscle and bone pain. Nuriye cannot support her own weight despite sitting now and unable to meet basic personal needs such as going to the toilet.
The struggle for rights is spreading like a wave!
Certainly, the fears of the rulers are not unjust. As the state attacks, solidarity movements are spreading in many parts of the country, especially with Semih's wife and mother, martyr mothers of Gezi and women from many sections of society. The tradition of seeking justice and resistance is rising again and again. Nuriye and Semih has been arrested but resistance on Yuksel Avenue despite oppression. another victim of so called legislative Esra, wife of Semih Ozakca and his mother sultan Ozakca has started hunger strike upon imprisonment of Semih and Nuriye and are continuing the strike for over 20 days now. Veli Sacilik and Acun karadag give a press reaease twice a day every day now despite attacks and oppression as solidarity continues from all around Turkey.
As New Women; we extend our solidarity with Gulmen and Özakça and we declare that we are demanding that all the laborers who are unfairly / illegally exported be returned to their duties. As well as condemning the fascist Turkish state for attacks and sanctions on the oppressed and laborers, we call upon all progressive people, revolutionaries and democrats to become the voice of public sector workers in Europe.
• Nuriye Gulmen and Semih Ozakca are not alone!
• Nuriye Gulmen and Semih Ozakca are to be released immediately! State of emergency shall be abolished immediately!
• With solidarity against Fascism!
• We shall resist, we shall win!